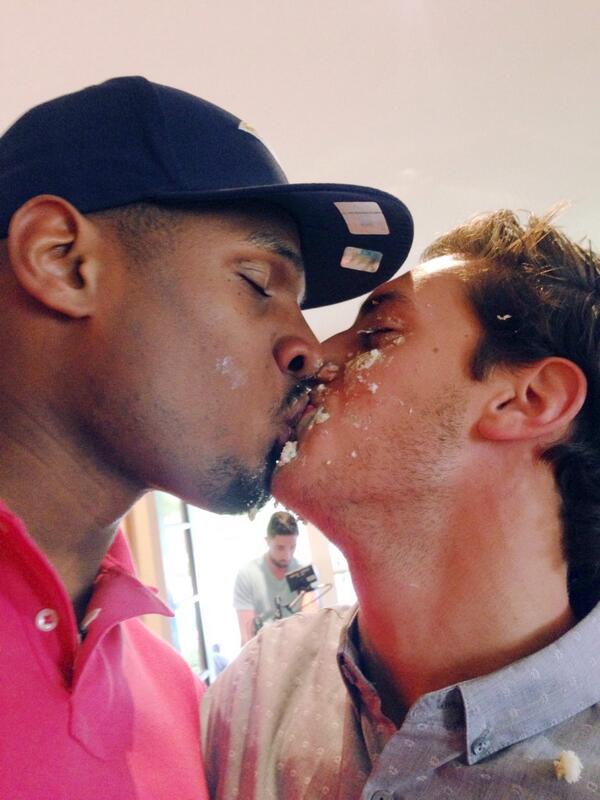 In case you haven't heard the word by now: the the National Football League (NFL) drafted its first openly gay player over the weekend when the St. Louis Rams picked 24-year old Michael Sam to play defensive end.
It should come as no surprise that the social media reaction to the Rams drafting Sam was swift, as it always is. Thankfully, most of those reactions were overwhelmingly positive, with even President Obama offering his congratulations in a statement released by the White House. Any unfortunate negative reactions that may have occurred in the social media-verse seemed to be mainly in reaction to Sam's emotionally charged, celebratory kiss with his boyfriend, Vito Cammisano. Sam and Cammisano's kiss was aired live on ESPN after his draft pick was annoucned and some commentators, including former and current NFL players, used Twitter to make their displeasure clear about the kiss.
No matter what one's opinion may be, this will surely go down as a historical moment in both sports and LGBTQ history.